Enhance your results on the above facials: using our Microderm device technology, deep exfoliation leaves skin looking radiant. Perfect for fine lines, blemishes and enlarged pores | £15
Advanced non-surgical solutions by CACI
40 minutes | £49
A deeply-enriching treatment that resurfaces and hydrates, perfect for all skin types. Micro-dermabrasion and microcurrent rollers combine with the Hydro Mask to restore firmness and tone. Collagen, hyaluronic acid and rosewater deeply nourish and deliver a surge of moisture to the skin that will soothe and calm any skin redness and irritation.
55 minutes – £59 | Course of 6- £294 (£60 saving)
An advanced non-invasive facial, backed by two decades of pioneering medical research. Micro-current pulses will lift and tone the face and neck area, whilst improving skin elasticity and reducing the appearance of fine lines, leaving the skin with a youthful glow.
75 minutes – £70 | Course of 6- £360 (£60 saving)
Controlled orbital microdermabrasion exfoliates and deeply cleanses the skin, leaving a brighter, smoother complexion. CACI's unique Wrinkle Comb targets fine lines and wrinkles, providing a noninvasive alternative to collagen injections with LED light therapy to heal and trigger tissue repair. This facial is completed with the CACI Hydro Mask.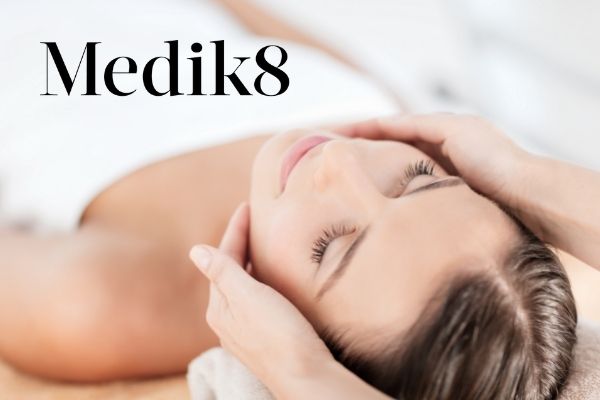 Medik8 Specialised Facials
50 minutes | £65
Our expertly-trained Medik8 therapists will tailor a bespoke facial to target your key concerns, using restorative massage techniques and potent cosmeceuticals enriched with vitamin C to deliver skin that glows. Choose your ideal treatment from the types below.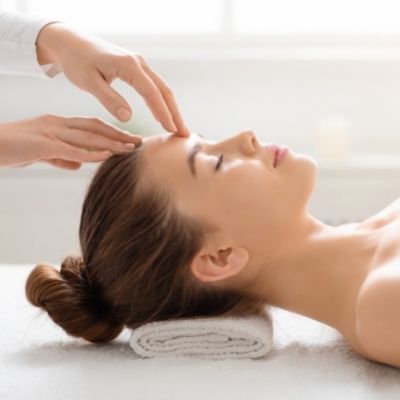 Medik8 Expert Facial Peels
£79 per treatment | Course of six- £395
Medik8 professional peels are uniquely formulated to target a range of anti-ageing, pigmentation and acne concerns. Chemical peels are a form of professional exfoliation and are formulated using the best active ingredients that are clinically proven to promote skin cell renewal and improve skin
texture and tone.
Your Medik8 Expert will carry out a consultation to discuss your skin concerns and talk through a treatment plan to achieve your desired results (patch test required 48 hours prior to your treatment).