25 minutes | £35
Take the weight off your feet with this relaxing ritual. Lower legs and feet are exfoliated, massaged and cocooned in a nourishing mask, leaving them soft and smooth.
25 minutes | £35
Fragrant conditioners and restorative ingredients make this the ultimate anti-ageing hand treatment. Expertly targets age spots and dryness and leaves your hands soft and supple.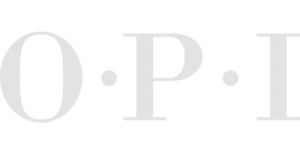 Professional nail care
All of our OPI nail treatments include your choice of varnish or gel within their price.
Polish (25 mins) £28 | Gel (45 Mins) £32
Tidy the nail shape on fingers or toes and perfect with polish.
50 minutes | Polish £45 | Gel £50
Experience the unparalleled quality of OPI products to soak, exfoliate and smooth, combined with relaxing massage and polish or gel application.
60 minutes | Polish £59 | Gel £65
Soothe, relax and indulge with the ultimate OPI Pro Spa experience. An extended combination of massage and exfoliation will leave you feeling relaxed and renewed before your polish or gel application.